Who am I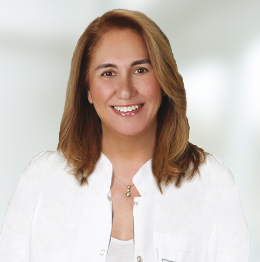 I became a doctor in 1989 after graduating from Uludag University Faculty of Medicine in Bursa, Turkey, with a degree in medicine. After my graduation, I worked as a general practitioner for three years. I received my PhD degree at UKE-University of Eppendorf in Hamburg in 1998. I then specialized in oculoplastic surgery and medical aesthetics in Ludwig Maximilian University of Munich. After finishing my studies in 1999, I returned to Turkey and have been working as an ophthalmologist since.

During my career, as someone who is deeply interested in sports, travelling, literature and music, I realized I wanted to do something more besides my work as an ophthalmologist. Henceforth, I started joining meditation and healthy-living camps which later provoked me to join workshops and seminars. I joined various certificate programmes around the world to extend my knowledge on healthy-living.

In 2020, by creating Ersanli Consulting, I pursued my dream of helping others on matters about health and wellness, by becoming a health consultant with the professional and academic experience I gained in the past 32 years. My aim is to make people's lives healthier through organizing both mental and physical detox camps, and life coaching.